Don't choose between first-class client care and a safe hand on your business. We offer both roles in one.
Get a quote!
A trusted security partner. A go-to contact for enquiries. And a welcoming smile.
Clear Watch's concierge services combine the best of manned guarding and front of house staff, saving costs with a figure to handle everything – wherever you are in the UK.
Our professionals let you and your workforce get back to paving success for the business. Meanwhile, we'll answer any questions and manage any risk or threat. Give the ultimate first impression to your visitors, so they feel safe and cared for – and benefit from a peerless reputation.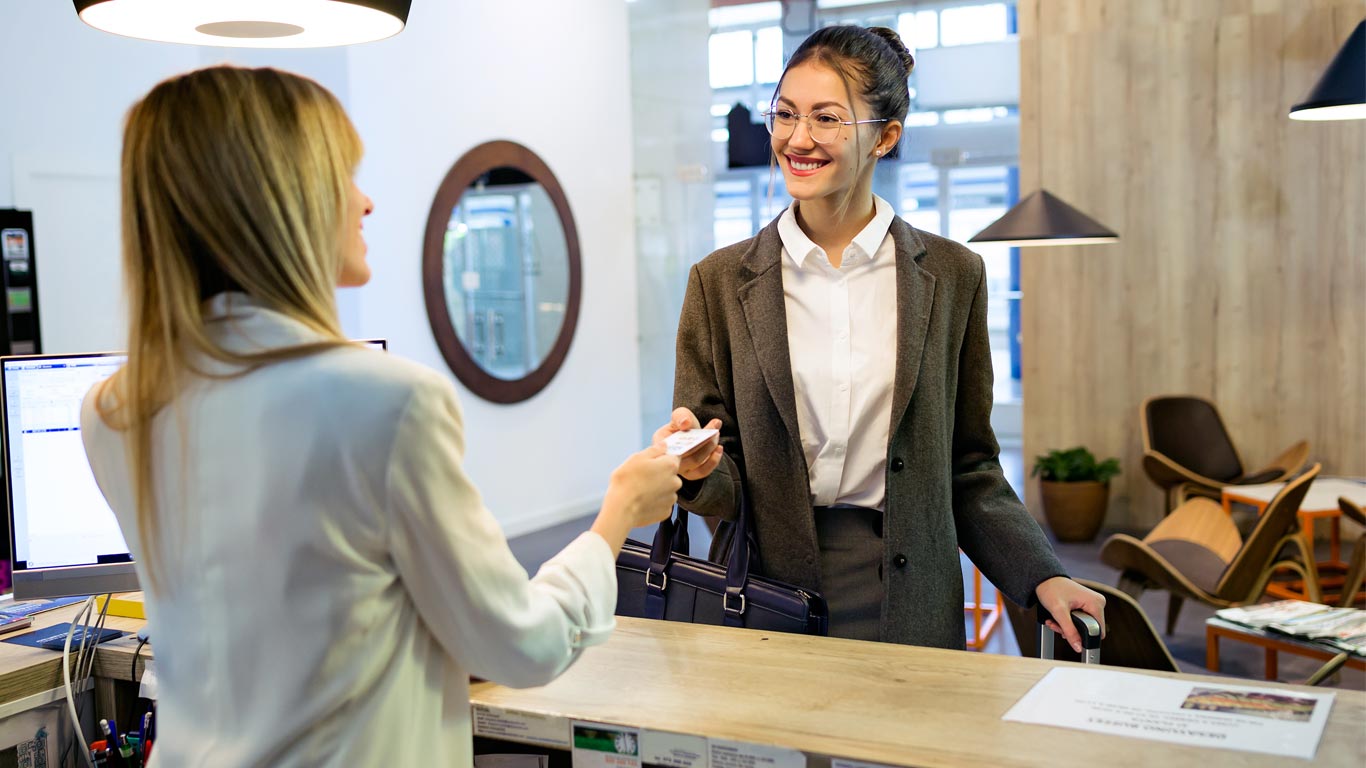 Our training spans the length and breadth of:
Solving security risks to you or anyone on-site
Answering the phone and offering face-to-face guidance
Making bookings and checking people in on your system
Dealing with – and guarding against – health hazards
Speaking and acting in line with your business values
Issuing replacement keys for guests or visitors
Logging, retaining and sending precise reports with state-of-the-art software
Patrolling the premises every hour to make sure it's safe
We'll give you access to Clear Watch security technology from day one, at no extra charge. It's just one reason why we have such rapid resolution timeframes.
Selection and Training Methods
Honesty
Our professionals never hide anything or mislead you.
Polite
A sense of calm, control and decorum makes our role more effective.
Passion
They need to love what they do - and be dedicated.
From the start, we'll assign an account manager who'll get to know you, and tailor your concierge services until they fit the bill. There's a lot riding on this dual role. It has to be just right.
Meet & Greet
Give the perfect introduction without fail.
Access Control
Leave any level of remote or on-site security with us.
First Aid
Have confidence in quick action if there's a medical incident.
Emergency Services
Rely on Clear Watch to handle police, fire or ambulance call-outs.
Chat with our experts today
A Clear Watch on concierge services
Get in touch today and we'll provide you with a free, no obligation quote.
Call us 0161 628 9169