Let us protect what matters most to you - from assets and private access to health and wellbeing
Get a quote!
Work safely and more easily with
manned guarding

for support.

We're trained in security, risk management, first aid, and the latest public health guidance.
By limiting the risks you, your staff, property or clientele may face, Clear Watch rid any concern around what might happen at any time. Because if something arises, we'll deal with it. Even just the presence of a uniformed officer can stop crime or risky behaviour in its tracks.
We fit manned guarding around you, every time
Our team is SIA-certified so you know they've been trained and vetted to the highest standards. We choose the best professionals for your environment. Whether that's a warehouse, office space, industrial lot or any other location with its own hazards and concerns, we'll send someone who knows just what to do for seamless security.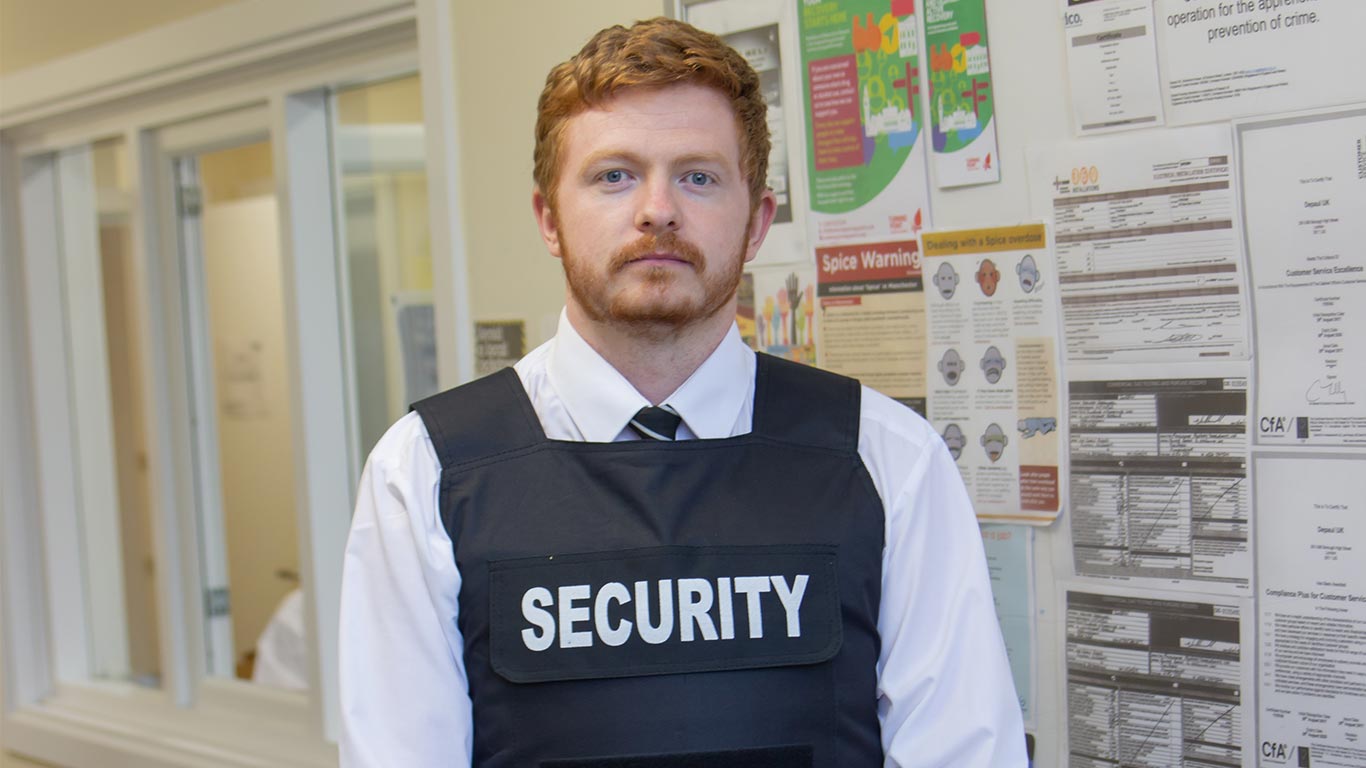 Our officers perform roles such as:
Static guarding & access control
CCTV monitoring
Rapid alarm response
Concierge and manned reception
Mobile patrols
Locking and unlocking
Holding keys
Vacant property inspection
Perimeter patrols
Maintenance and fire alarm checks
Parking attendance
Clear Watch's training covers:
Security Legislation
Up-to-date security legislation for your industry
Health & Safety
Advanced health and safety practices
First Aid
First-aid assistance
Reporting
Technical reporting and documentation
Communication
Excellent communication in stressful situations
Conflict
Conflict Management
Service Contact
Searching, arresting, and emergency service contact

Anti-Terrorism
To spot any early signs of suspicious activity
A Clear Watch on manned guarding
Get in touch today and we'll provide you with a free, no obligation quote.
Call us 0161 628 9169