Customer service and security combined to create the perfect service to meet your needs.
Get a quote!
Front of house services are key for the corporate and office environments.
Front of house services are key for the corporate and office environments. The security officer is the first line of contact. The image your company wants to portray starts here. The officer's role is to meet and greet customers and staff. They also need to know the health and safety procedures of the building and maintain a secure environment.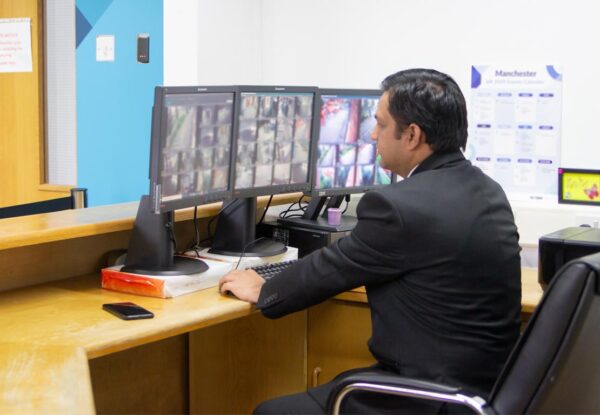 The duties will also involve:
Welcome

Client Management so your visitors feel welcome

Trained Staff

Trained staff that will act as a point of contact for everyone in the buidling

Helpful

Personnel who have gone through conflict management and First aid training

Easy Contact

Booking clients in and out of the building

And More...

Carrying out internal patrols, identifying fire hazards or leaks etc…
The front of house officer also keeps the reception area manned. Here they direct customers to the correct parts of the building, accept and organise post and carry out any specific tasks the client requests.
Our front of house officers are trained to provide great customer service with clear communication skills. They are also dressed in smart suits to portray a corporate look and deal with all customers in a courteous and professional manner.
The officers have also gone through conflict management training which equips them with the relevant qualities to keep your premises safe and secure.