Keyholding & Alarm Response
Your keys and premises will be safe, with instant reaction for a break-in attempt
We'll get straight to the scene, and notify police if we have to, for a consistent and reliable out-of-hours protection service.
As soon as the alarm's triggered, we spring to action
Clear Watch can act as the keyholder for your premises. But we don't just keep a hold of the key overnight, or whenever you've locked up for the day. Our trained security professionals monitor your ADT alarm system. If there's a disturbance, we'll head there immediately, reporting on everything we find or resolve.
Don't worry about emergency support either. We're used to speaking with the police, fire and ambulance services, bringing them into the picture if we have to. After all, we're remote concierges too.
So what do we do in the event of a trigger?
The signal comes through

One of our operatives sees the signal at their remote workstation.

We investigate

They visit the site in person and check any signs of trespassers or a break-in.

If it's a false alarm…

The operative enters and resets it themselves.

If there's something serious…

We'll call ADT and ask them to reset the alarm while notifying the police for back up.

You get an incident report

The next day, we'll call and explain exactly what happened. In just 24 hours, you'll have a document that describes the incident and how we resolved it.
A firm, flexible hand on your security concerns
This is one of the most accessible forms of security we offer. You'll also benefit from our additional support services too. That means you get a full account manager throughout, who'll answer any questions and keep you looped in.
Start with only a few keys, and scale up or down as required. It's completely up to you.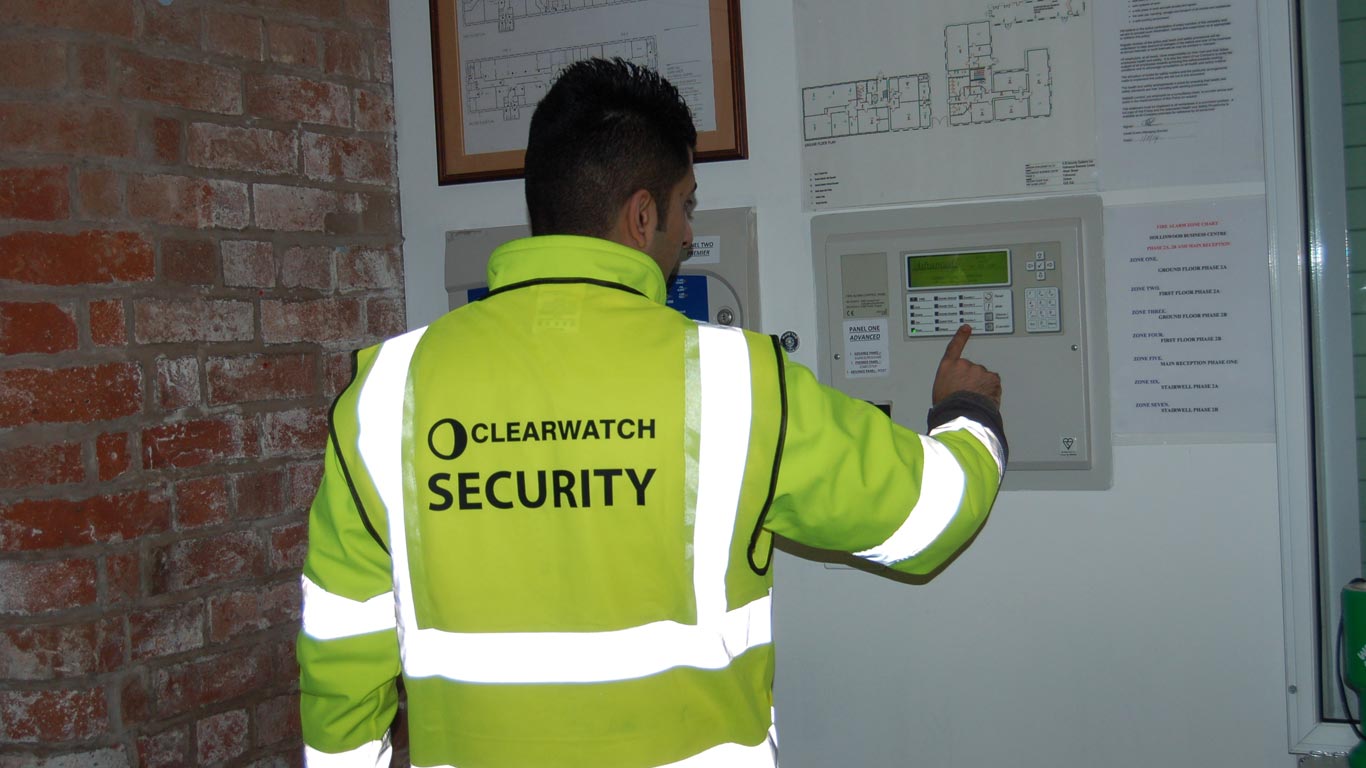 A Clear Watch on your keyholding and alarm response
Ready for a free quote? Get in touch today and put your business in a safe pair of hands.
Complete the form or call 0161 628 9169