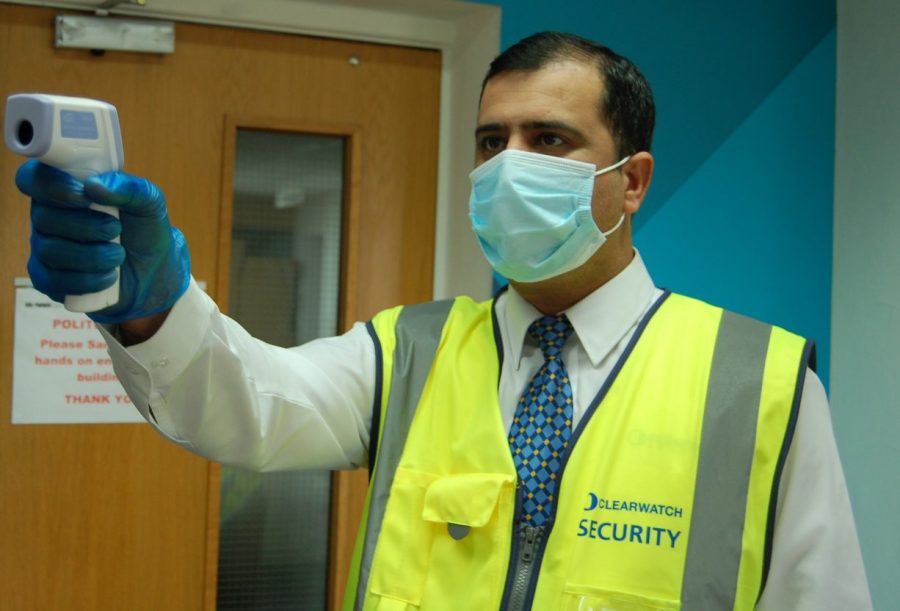 Many businesses around the world have stopped trading or minimised their operations due to the COVID-19 pandemic. Now the government has decided that some businesses can start to re-open as long as they follow strict guidelines.
How are you going to ensure your business will open safely?
Private security services can assist with this. By helping you keep your property, visitors, and employees safe and secure while you re-open with years of security management experience.
Access Control
In most businesses, security is in charge of access control. Security monitors points of access to your property to ensure anyone entering is screened before they come in.
Due to the new changes this means security would also be checking if the correct PPE is being worn. During these challenging times, it is more important than ever to identify everyone who enters your premises.
We can keep an eye on this with years of access control experience. Unfortunately, there is always a few people who don't follow the rules. This can mean lots of issues for your business.
The safety and movements of all visitors and employees will need to be monitored to minimise the spread of the virus.
Well-Being in the Workplace
The well-being of your workforce will be very important when you decide to re-open your doors. You will need to identify signs of physical or mental stress early.
No doubt, some employees will have anxiety about being in a public space. Security officers provide a sense of protection. They are trained in crowd management and can identify any physical hazards on your premises.
We can make sure all employees are screened correctly so they are always comfortable in the workplace .
Safety Measures
It will take some time to adjust to the "New Normal". Security officers can you're your workforce ease back into the working environment. They will remind everyone on site to follow the correct guidelines. Security will ensure all rules are adhered to such as the wearing of masks/gloves and temperature checks. If a member of the workforce or visitors are refusing to follow the new rules then security are trained in de-escalating situations that could become harmful.
Panic Prevention
It is only natural for humans to panic when they are not in control of their surroundings. Many employees and visitors to your business will be going through various emotions when you re-open your business.
Security are trained in maintaining a secure environment. They are calm and professional when dealing with any issues that arise. Conflict management training covers issues such as panic and public disorder.
Point of Contact
Security officers are a main point of contact within businesses. They are usually the eyes and ears on site.
Employees and visitors reach out to security when they are unsure about something. They act as a layer between the workforce and the management. This is essential during these testing times. They also can report feedback on your guidelines and measures in place or where maintenance and disinfection may be needed.
How Clear Watch Security Can Help
When it comes to re-opening your business, you will need assistance with managing the return of your workforce. From checking and restoring operations, you will need experienced security to step in and take control of temperature checks, PPE checks, access control, enforce company policy and help your workforce adapt to the new normal.
Your peace of mind is paramount. Contact us for a no obligation FREE site survey.